Episode 2- Best Delicious shawarma in Coimbatore
Back with another banging episode of Wowfood series, so last time it was about the ever tasty biryani, well this week is also something straight out from the kitchen of the Arabian region that seems to be the latest tad among the foodies in Coimbatore If you are guessing we are talking about breathtaking delicious shawarma we are on the same page.
What not to miss in Street Arabiya?
The tad seems to have struck a great chord with the city peeps here as a lot of the people are resorting to this quick evening snack round the week. But the down side of everyone jumping into the bandwagon is when the taste and essense of the shawarma goes for a toss.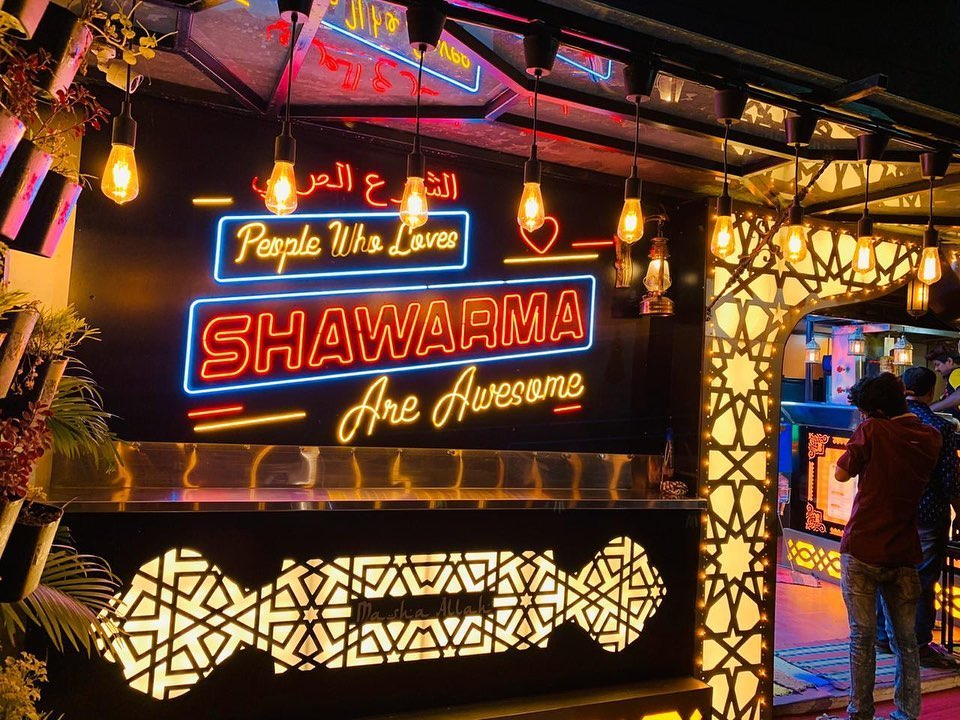 Well the one place that never disappoints in delivering arguably the best shawarma we ever had is Street Arabiya.
So what exactly makes this shawarma everyone's favorite? Let's start with the Kuboos (the base rotti for stuffing) which is exactly what you get in Arabiyan countries, perhaps that's why they named this place after that. It is light, thin, sleek and soft enough for us to feel the flavours of chickens and other ingredients. The Kuboos are always fresh blending really well with mayonnaise and chicken inside. There are other show stealers up the sleeve like the chicken alfam and peri peri chicken which are tantalizing in their own ways.
Our personal favorite of the lot obviously would be mischievously named 'Pushpa' that costs ₹90. That's quite a banger for the bucks. They also have the super hot and spicy 'Ghost Shawarma' that comes with a warning tag 'extremely spicy' and they couldn't have gone wrong with that tag line as this one makes us run from pillars to posts to get a bit of water. A must try indeed if you are up for some sport.
A lip smacking fusion of chicken and flavored masala can't get better than this.
Tucked at the ever bustling and charming NSR road, the shop is flocked with shawarma lovers alike. The operational time is between 5pm till 11pm. And the peak starts somewhere around 7pm when the place turns a feast to the eyes.
VFM meter?
The price will definitely draw a smile on your face, a basic chicken shawarma starts from as low as rs80 and goes till rs110. The chicken alfam also ranges from 180 to rs400 for a full chicken which can easily serve 3 people.
Considering the impeccable quality and unparalleled and undiluted quantity with thick layers of mayonnaise and chicken pieces, we wouldn't even rant about the prices if they shoot up to double, well that explains the verdict.
Stay tuned for more interesting foods around you.
Location
Near Annapoorna restaurant, NSR road, Coimbatore
96008 006709
Now lets head to what kovai makkal have to say about this
"The best shawarma in coimbatore. PUSHPA shawarma which is filled with lip smacking flavours is one of my favorites… Major missing during this lockdown."
Best shawarma with different recipes